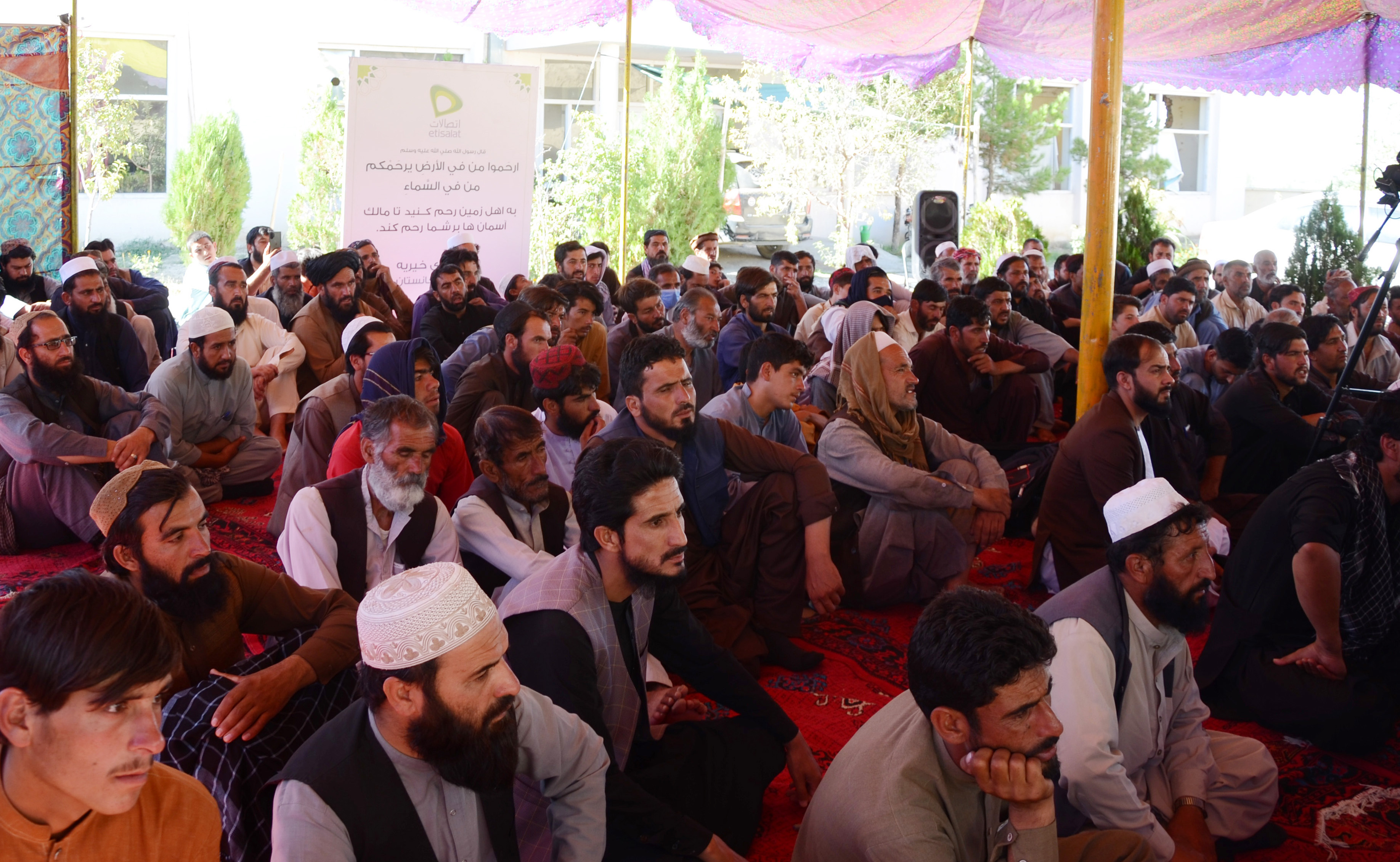 ETISALAT SENDS DONATION TO THE VICTIMS OF THE RECENT FLOODS
Kabul -On September 4 2022, as part of its corporate social responsibilities, Etisalat Afghanistan distributed cash donations to 200 families affected bythe recent devastating floods in Khoshi district of Logar province.
A team from EA visited the area impacted by the floods and distributed the donations directly to the affected families introduced by the district governor office.
Speaking at the donation ceremony, Khoshi district deputy governor, Salahudin, said 'The flood took everything from the people including livestock and farmlands leaving them with nothing." Salahudin added 'the families receiving the cash donation today are amongst the most affected who have lost their homes and loved ones in the flood.Etisalat Afghanistan CEO, Mohamed Osman, said in a message 'We are deeply saddened by this tragic incident and send our heartfelt condolences to the affected people in Khoshi district and across Afghanistan.'
Afghanistan is among the countries that have been hit by flood and landslide in the recent months. Thousands have been displaced in different provinces. According to the United Nations Office for the Coordination of Humanitarian Affairs, the provinces of Logar, Kunar, Laghman, Wardak, Nangarhar, Paktia, Nuristan, and Parwan have been the hardest hit.